step 1: Click on one of the links assigned to you(while logged on to the site).
Lets say https://www.fbpassport.com/facebook-general-account-settings-facebook-general-settings/
On the post page. Click on edit post at the top of the page.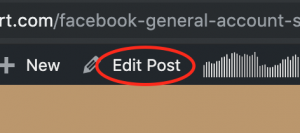 step 2: Scroll to the right panel. Click edit (published time) as shown in the image below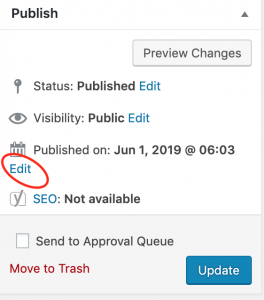 step 3: click current time as shown below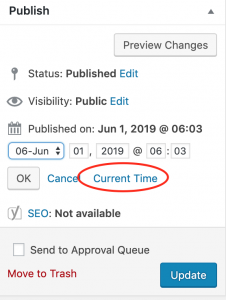 The date and time should change to the current moment. Click OK.
Then click update.
---
Sometimes… you will sce schedule revision instead of update after clicking OK.
Just click on it(schedule revision)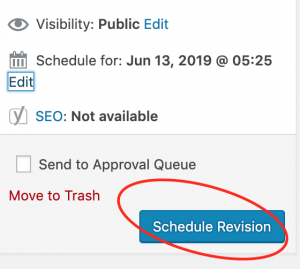 Close the browser tab. Then continue with the next post assigned to you.
---
pro tip: Always open links to be edited in a new tab.